Clean Room and Fume Hood Testing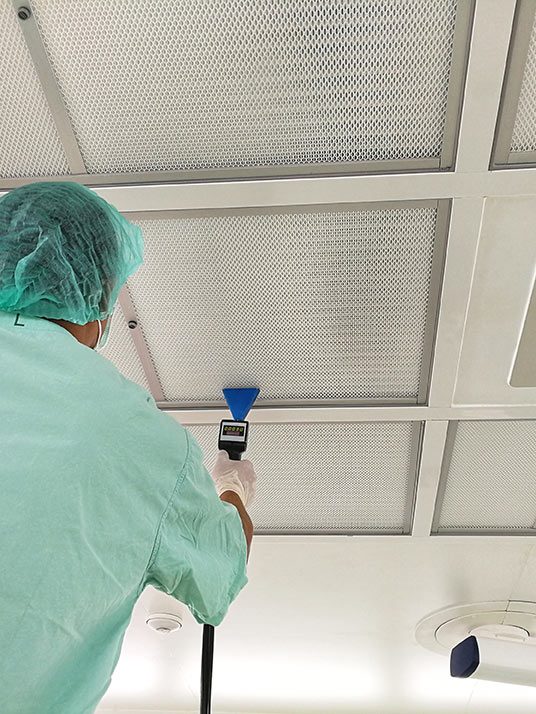 HEPA Filter Leak Testing and Clean Room Certification
TSI performs HEPA filter leak testing and clean room certification for many FDA regulated pharmaceutical, food and other clean manufacturing environments to ensure compliance with all FDA requirements. TSI performs testing and certification as recommended and/or required by FDA Title 21, FDA CGMP regulation 21 CFR parts 210 and 211, Federal Standard 209E and ISO 14644-1.
Fume Hood Testing and Certification
TSI provides fume hood testing and certification for laboratory fume hoods, biosafety cabinets, laminar flow hoods and tables including providing uniform velocity, inflow velocity, visualization and particle count testing for constant or variable volume fume hoods and biocabinets. TSI also provides HEPA filter leak testing for laboratory fume hoods and fume hood exhaust. TSI provides testing and certification services in accordance with the American Society of Heating Refrigerating and Air Conditioning Engineers (ASHRAE) Standard 110, Method of Testing Performance of Laboratory Fume Hoods or BSR/ASHRAE Standard 110P and the American National Standards Institute (ANSI) Standard Z9.5, Laboratory Ventilation. TSI can perform all levels of testing required for your fume hood performance certification.